Year 4
Welcome to Year 4!
We hope you had a wonderful holiday and are ready to embark on an exciting year in year 4!
Our Autumn Topic Information
This term we are looking forward to exploring Raiders and Invaders from The Romans all the way up to 1066!
Do you know any interesting facts already?
Are you brave enough to jump in the time machine and travel way back to 55BC to learn about Julius Caesar and his invasion of Britain along with his army of 10,000 Romans? Or shall we travel a little further forward and see how William the Conqueror traveled over from Normandy to win the Battle of Hastings and take over the British Crown?
We will be stretching our Topic over history, geography, art and DT from delving deep into the key events that brought these invaders onto British soil and placing these on a timeline to redesigning the Roman Chariot so that it is fit for purpose in the 21st century to looking at the infamous Motte and Bailey castles, why there were used and where we can still find them today.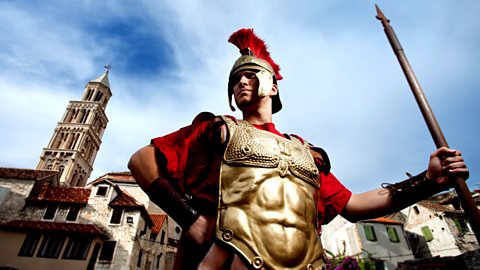 ---
Our Year 4 Timetable
The timetable below shows when children will need to bring in specific items during the week. It is childrens' responsibility to ensure that they bring the correct equipment and kit on specific days. If any changes are made, parents will be notified via parent pay or via text message.
---
DAY
THINGS TO REMEMBER
Monday

Swimming

(full kit needed - swimming shorts/costume, towel, swimming hat)
Tuesday
PE

(Full kit - black shorts, team coloured top, socks, pumps) hair must be tied up and jewelery removed.

Wednesday
Weekly homework handed in
Thursday
Friday

Spelling test

Weekly homework handed out
Remember, all reading books, reading records, spelling lists and PE kits should be in school every day.
Children should also be practising their times tables (in order, out of order and division facts) on a daily basis up to their 12 times table.
---
Keep checking back to find new things on our page!